AZZAM Oilfield Supply & Services
In order to face the challenges of the global offshore marine market, Azzam oilfield supply and services have brought immaculate opportunities to serve the offshore marine market with regional and international contributors.
Azzam oilfield supply & services is located in the capital city, Abu Dhabi and are raised in the hands of the most versatile SEDCO JV investment arm. With the grace of Almighty, this arm has been the eminent stimulant for our advancement and we are nurtured with high heritage and entrepreneurial values of this powerhouse who made a lot of globally recognized ventures into reality.
Azzam oilfield supply and services aspire to deliver the best service in the competitive market. SPOT service is one of the innovative strategies to sustain customer satisfaction by fulfilling the expectations in a wink of time. Our asset of expertise team, work without compromising to any challenges.
We have got diverse fleet option to deliver accordingly with various range of demands that arise from the most sophisticated marine units which expect high profile performance, efficiency, and high capability at special tasks.
Clients can enjoy our unique impeccable services with just in one click, with one of the listed states of the art marine vessels and get the job done easily.
For any questions or requirements please note following contact details for our chartering department:
Phone: +971 2 8848510
Fax: +971 2 8841761
E-mail: info@azzam‐intl.com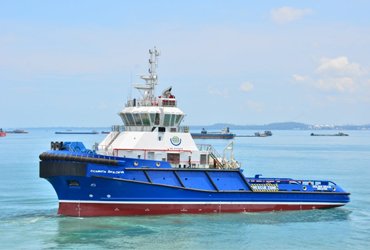 | | |
| --- | --- |
| VESSEL NAME: | AOSS 001 |
| TYPE: | ASD Muiltipurpose Vessel |
| WORK ROLE: | ERRV / All Duties |
| PORT: | TBA |
| FREE: | 20-09-2018 |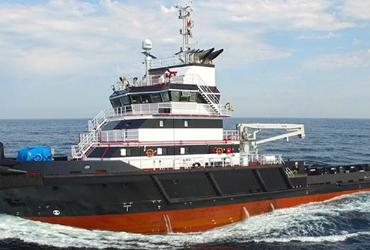 | | |
| --- | --- |
| VESSEL NAME: | AOSS 011 |
| TYPE: | AHT |
| WORK ROLE: | ASD AHT DP1 AOSS 011 - 8000 BHP- 108 TBP |
| PORT: | Port Khalid, Sharjah, UAE |
| FREE: | |
Collaboration
Collaboration is said to take place when two parties or a group of entities work together to achieve a common goal by sharing their ideas, resources, influences, capabilities, and skills. It can happen in traditional models as well as flexible agreements.
Our Location
Al Nahyan ‐ Abu Dhabi, P.O. Box 445747
Abu Dhabi, U.A.E