Azzam Oilfield Supply and Services management is deeply committed to a policy enabling all work activities to be carried out safely. We have taken desirable measures to eliminate risks on elements of health, safety, environment and welfare of all people in the project premises, who may be involved with our operations.
Azzam and its associates are dedicated to ensuring compliance with the integrated QHSE management systems as per ISO 9001 EMS 14001 and OHSAS 18001, ISM Code and applicable Codes of IMO regulations.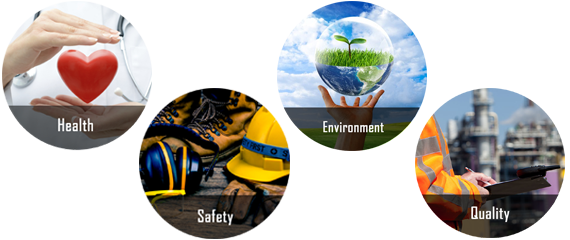 AZZAM oilfield Supply & service will provide and maintain:

Secure working environment.

Secure work systems.

Securely plighted plant and materials.

Facilities for the welfare of workers.

A system of Information, instruction, training, and supervision that is necessary to ensure that each worker is safe from injury and risks to health.

Dedication and commitment to offer all safety measures to workers.

The well implemented a safety management system that is continuously evaluated and improved.